Passionate marketing enthusiast wanted!​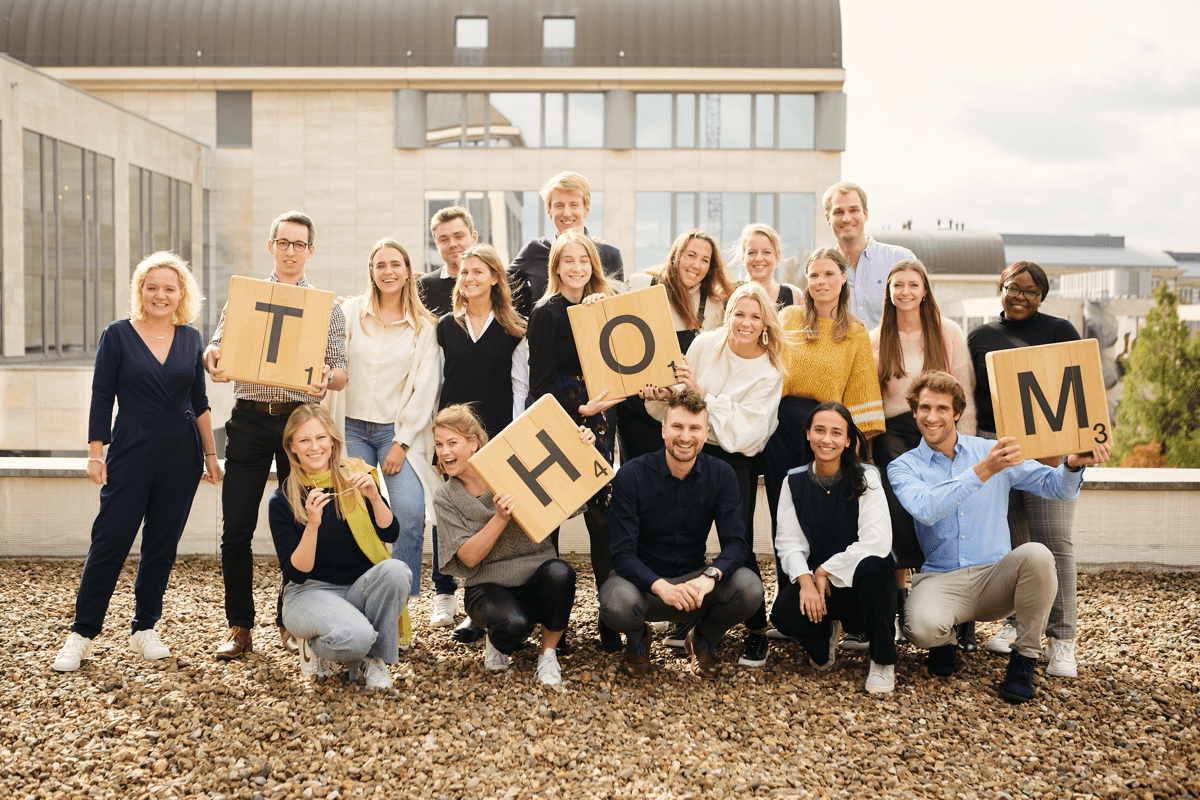 Supported throughout your journey
Backed up by a solid support system, a THoMer never walks alone. Everyone in our team is supported by a network of skilled colleague-experts, which we call the THoM iceberg. In addition, we provide a personal counselor and an extensive training program.
Our Company Values
Passion

We love what we do and that makes us great to work with. We are proud to be part of the team and of what we collectively achieve, and we are eager to learn and always hungry for more. Our fuel to go the extra mile is our drive and energy.

Growth mindset

We deliberately get out of our comfort zone to realise the full potential and we foster flexibility to adapt to all situations. A strong feedback culture thrives in our company which allows us to speak up and be constructively critical.

Synergy

We think win-win-win, because we strongly believe that there's no me without we. We build meaningful relationship by supporting each other, listening before talking and giving before getting. Our open-mindedness results in embracing all differences.

Excellence

We are ruthlessly driven by impact and get energized by high performance and sustainable value creation. While continuously looking for ways to improve, we accelerate and focus our efforts when it matters.

Entrepreneurship

We dream big, spot opportunities and take initiatives. We dare and learn from our mistakes. Our bold ambitions and full ownership of our actions mean that we act as if it was our company.

Integrity

We don't compromise on business ethics nor choose for easy short term gains. Our solid foundation for sustainable growth is the consistency in what we think, say and do. We are true to our values and true to ourselves.
Meet your potential collegues
Driven to make an impact? Eager to learn from and share knowledge with the most passionate group of marketers out there? Become a THoMer and accelerate your career!
About The House of Marketing
We help our clients to transition towards profitable, sustainable growth through strategic marketing consulting and interim management. We unlock business opportunities through marketing and tackle every challenge from vision to strategy to the last implementation mile. Working with us THoMers means collaborating with a connected hub of passionate, complementary marketers with an entrepreneurial spirit and future-proof vision on marketing.