Marketing Consultant with a focus on Healthcare
The House of Marketing is recruiting Marketing Consultants with a focus on the healthcare industry, ready to help our healthcare clients unleash their power to drive growth, create new sources of value for their patients and transform their businesses.

Are you a young professional with 2 to 8 years of experience, a passion for marketing in healthcare, and an entrepreneurial spirit, aiming to further expand and share your expertise?

Do you have a clear, open mindset and get energized from working on challenging projects in multiple domains of healthcare?
The challenge
You'll work together with our clients from various healthcare domains (Rx, OTC, medical devices, biotech,. etc…) on strategic marketing consulting projects, as well as interim management projects. Hereby, you'll be continuously supported by our experts in different marketing domains.
This includes for example:
Setting up of omnichannel strategies or improve existing strategies by applying growth marketing
Guiding companies to define new value propositions
Identifying the most optimal target segments
Developing initiatives to improve the patient or HCP experience
Preparing the go-to-market of medical innovations
Working with marketing automation tools, from situation analysis to implementation
You will also actively contribute to:
Support and further develop The House of Marketing's equity in healthcare by sharing your knowledge and detecting new opportunities at our clients with an open view
Creation of inspiring content to inspire our clients and attract new leads
Is this you?
We're looking for passionate marketers with:
A business related Master's degree, combined with 2 to 8 years of experience working on (digital) marketing projects and developing (digital) marketing strategies in healthcare
An open mindset to work in various aspects of healthcare and changing environments
Good interpersonal skills, able to engage, and influence others
An analytical and well-structured mindset
A can-do, problem-solving attitude, with a demonstrated passion for achievement
Strong communication skills, fluent in the local language(s): Dutch and/or French in Belgium, Dutch for The Netherlands, and a very good command of English
A sense of responsibility, ability to lead multidisciplinary teams on strategic projects, drive execution, and coach team members
A fascination for entrepreneurship: you want to make a difference on various levels
Our offer
At The House of Marketing, we strongly invest in our consultants, offering a nurturing, dynamic and growing working environment. The House of Marketing combines the best of both worlds: the entrepreneurial spirit and mindset of a SME with the array of opportunities typically offered by large corporations, thanks to exciting projects with our clients (leading medium-sized or large companies active in all aspects of healthcare). This allows you to grow both on a personal as on a marketing knowledge level.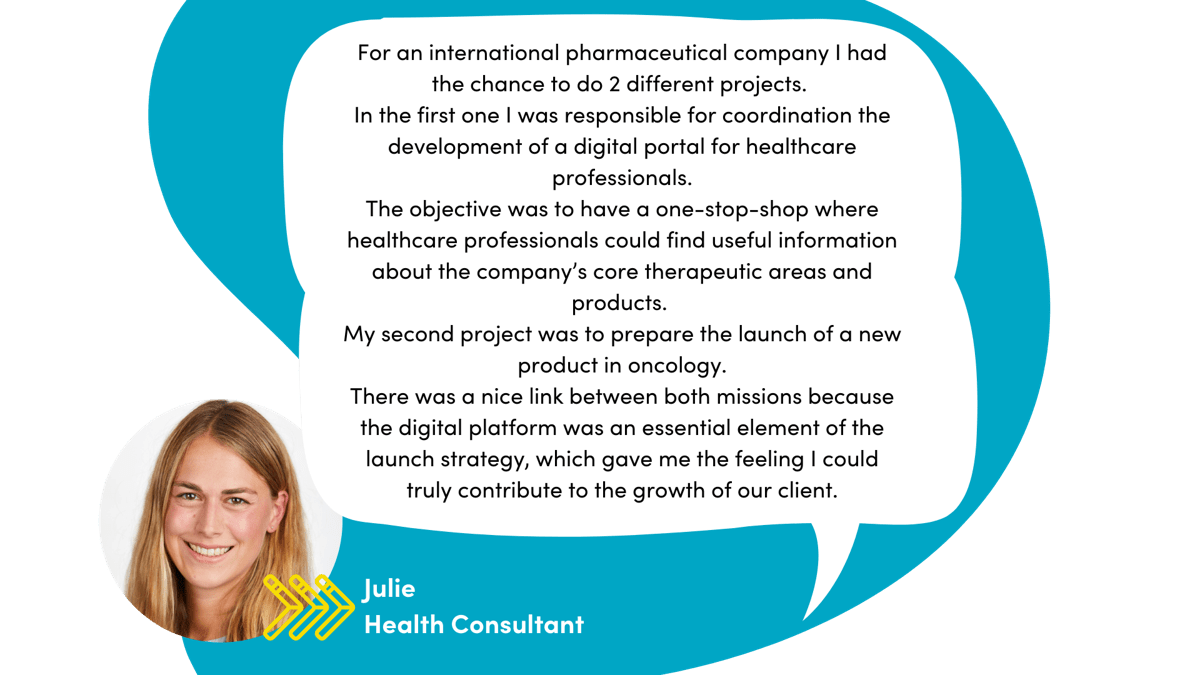 Department

Consulting & Interim Mgt
Meet your potential collegues
Driven to make an impact? Eager to learn from and share knowledge with the most passionate group of marketers out there? Become a THoMer and accelerate your career!
About The House of Marketing
We help our clients to transition towards profitable, sustainable growth through strategic marketing consulting and interim management. We unlock business opportunities through marketing and tackle every challenge from vision to strategy to the last implementation mile. Working with us THoMers means collaborating with a connected hub of passionate, complementary marketers with an entrepreneurial spirit and future-proof vision on marketing.
Marketing Consultant with a focus on Healthcare
Loading application form